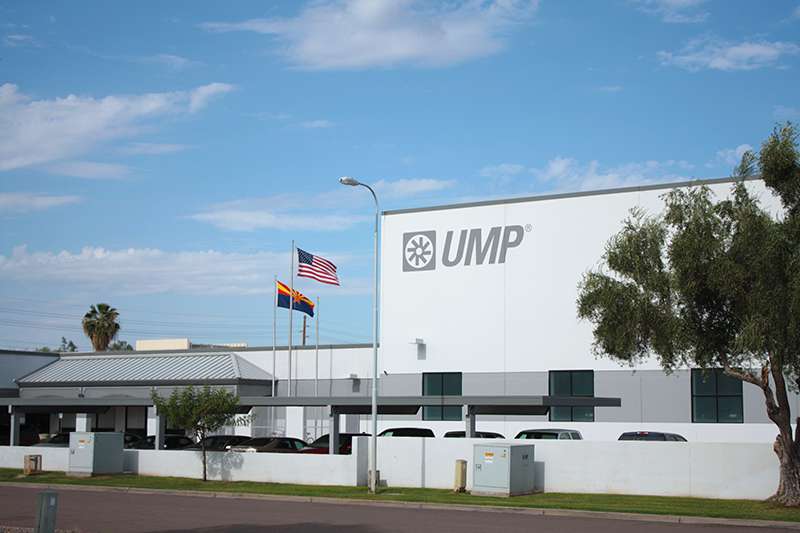 Founded in 1978, United Metal Products® (UMP®) is the leading manufacturer of custom air handlers, outside air energy recovery, large scale CRAHs, customized closed loop systems, and evaporative cooling solutions for data centers and all types of large scale facilities. With a proven track record of excellence, UMP® is committed to providing the highest quality products and outstanding customer service.
Our innovative solutions have been installed in facilities worldwide, including Latin America, the Middle East, and throughout the United States. With around  300,000 square feet of facilities in Tempe, Arizona, UMP® is uniquely experienced in dealing with the toughest cooling issues, even in one of the harshest climatic regions in the world where temperatures can exceed 120°F.
We take pride in developing cutting-edge solutions to meet the specific needs of our customers. Our team of experts will work with you to design and customize air handlers that perfectly match your requirements. We believe in maintaining the highest standards of quality and are constantly pushing the boundaries of what's possible.
At UMP®, we understand that exceptional customer service is just as important as the quality of our products. Our commitment to providing outstanding customer service has earned us a reputation as a trusted and reliable partner for businesses of all sizes. For the last fifteen years we have been providing the largest data centers in the world innovative cooling solutions that optimize energy and water usage.
Contact us today to learn more about our innovative products and customized solutions.
---
United Metal Products' facilities reflect their strong background in engineering and manufacturing. Their efficient plants implement LEAN strategies and a Kaizen approach in all of their processes.
---